Here is latest JMD Handy Baby V8.2.0 update guide for your checking! First download Handy Baby V8.2.0 update software at below mega link:
Part 1: Handy Baby V8.2.0 Download
Part 2: Handy Baby V8.2.0 Update Info
Part 3: Handy Baby V8.2.0 Update Steps
Part 4: Handy Baby V8.2.0 New Functions
Download JMD Handy Baby V8.2.0 update software+ drivers
https://mega.nz/#!AtokHYqB!Dj_CH_SH9b2ZB9zG5lNQe8nCOknVS3H6nicv1cMLFMY
Or you can download on Handy Baby official website:
http://www.handy-baby.com
Handy Baby V8.2.0 update info what's new?
Hyundai and kia motors decoding for password 46 smart card
PCF7938 UID write command (just for JMD chip)
Add identify Changan CS75 8A chip read
Add F-JMDD (4D) Transfer to another chip function
Add Zhonghua Car 48 chip generator
Add DST80 bit password page edit function
Add F-JMDG generator empty (Blank) chip
Add EEPROM immobilizer data write:
Kia/ Isuzu/ Geely/ Alpha Romeo/ Kawasaki motorcycle/ SEAT/ Mitsubishi/ Jaguar/ Dodge/ Skoda/ Dacia/ Peugeot/ Fiat/ Lancia/ Chrysler/ Jeep/ VM/ Toyota/ Lexus/ Opel/ Hyundai/ Buick
JMD Assistant upgrade:
VM for Brazil 4 the generate (add VM FOX/GOL/UP ….4th Copy)
VM Sagitar 3.5th unlock
(2) The new ID46 transponder is on sale, and you need to upgrade your Handy Baby to at least V8.2.0, or it can't write with Handy Baby. It read as C-JMD6A, when you buy chips, be careful about the fake chips (package with plastic), it can't write by Handy Baby.
How to update Handy Baby Key Programmer to V8.2.0?
After download and extract, you can see there are 2 files: JMD 8.2.0 update.exe and "drivers" zip file.
Extract "drivers" zip file and it will automatically pop up a "Found New Hardware Wizard".
Step 1: Install Wizard
Choose "Install from a list of specific location" and click "Next".
Check the box "Include this location in the search" then click "Browse".
Choose the "drivers" folder on desktop, click "OK" and "Next".
Click "Finish" to complete the wizard.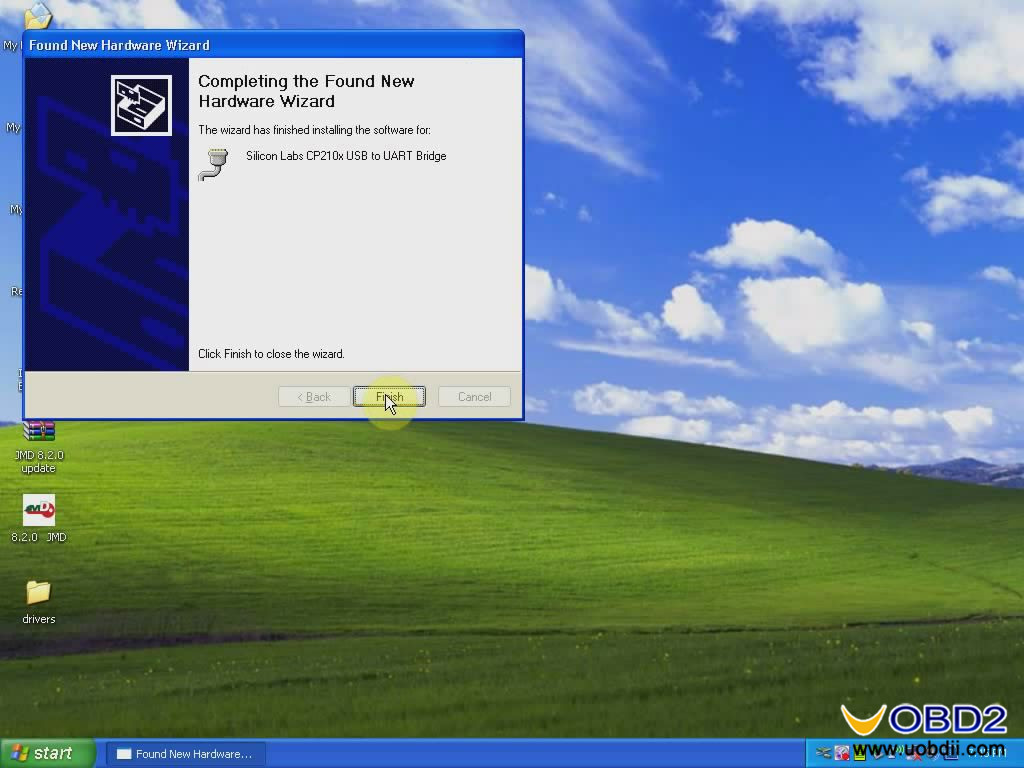 Then you will find the USB Port COM4 exist now.
Step 2: Open JMD Client Update Assistant to start Handy Baby Update
Run the JMD 8.2.0 update.exe as below then select language "English".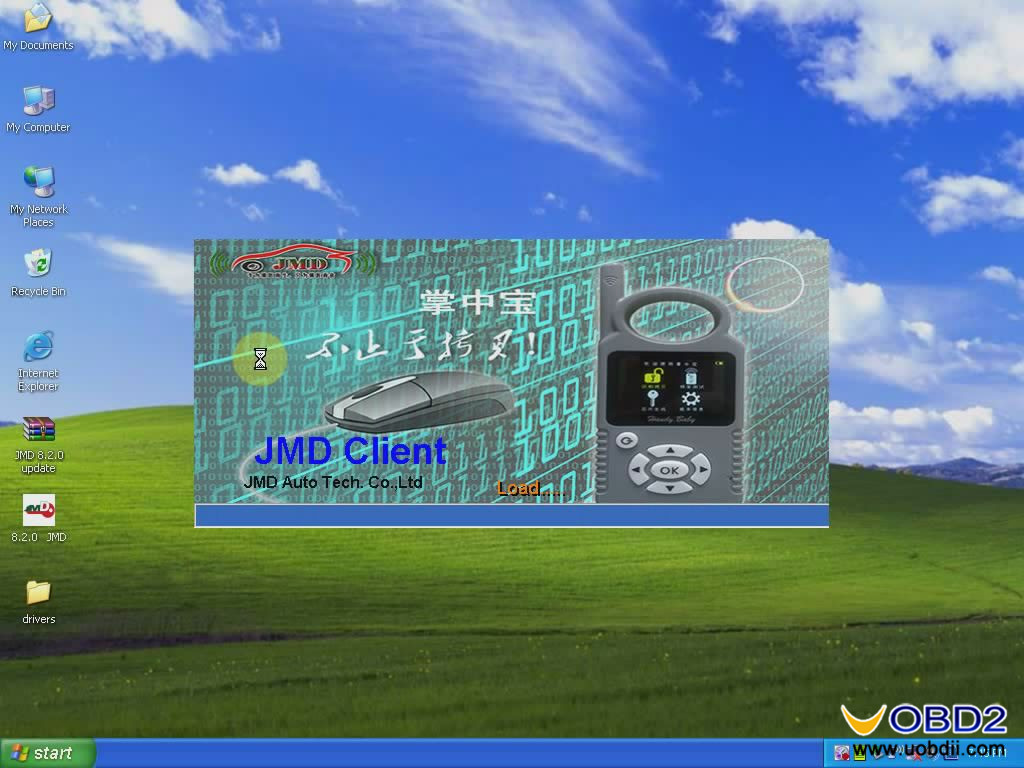 Now you see JMD Client Update Assistant software, click "UPDATE" and choose "Handy Baby Update".
Connect your Handy Baby with laptop and power it on.
Now you just wait a while until it show "Update Success"!
Note: Handy Baby V8.2.0 Update Assistant NEW additional functions
Handy Baby Key Cloner V8.2.0 Update Assistant newly adds some useful functions:
Read pin code for come cars like Honda, Nissan, Hyundai and Renault
Generate key directly by key data for VW, SUZUKI…
Handy Baby generate Megamos crypto VW
Handy Baby generate SUZUKI ID46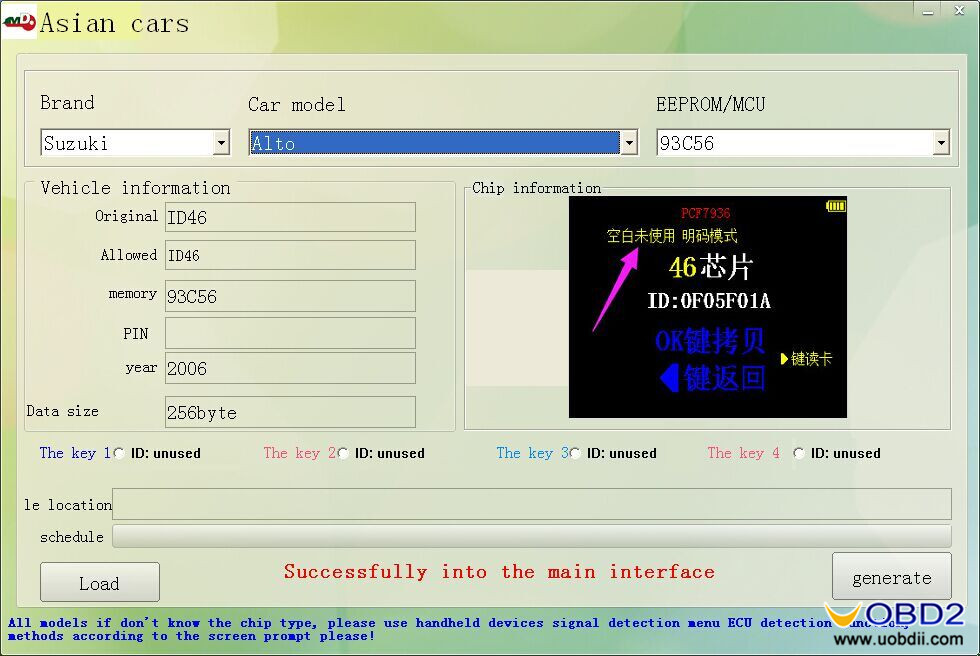 Save