We are car key programmers authorized dealer,  we deal with the best key programmer for many years, and it makes me always a lot of thinking about getting something or not, that's why I wrote this post. I will try to tell what kind of key programmers we have, and what they are good for, based on an increasing number of users' feedback and our sales data.
Key programmers:
– Tango (from Scorpio-Lk or clone)
– Microtronik Autohex II key programmer
– obdstar (X300 DP Plus, x300 pro4)
– Lonsdor K518ISE + SK-LT
– Xhorse (VVDI2, VVDI MB, VVDI BMW)
– Autel MaxiIM IM608, Autel MaxiIM IM508
– Yanhua Mini ACDP
– Xtool (X100 Pro2, X100 Pad2)
– SVDI 2020 & SVDI 2018
– Autek IKey820
– TMPro2
Top 1: Scorpio-Lk Tango & clone Tango
– Scorpio-Lk Tango V1.115 highlights:
TangoPlus Subaru Smart Key (Page1 F1, F3) Systems OBD framework
Toyota-H Immobilizer All Keys Lost solution (Gen1 MCU 11910 & Gen2 MCU 12xxx) – Tango + Barracuda (all markets)
Toyota-H Immobilizer All Keys Lost solution (Gen1 MCU 11910) – SLK-06 (all markets)
Cloning of Toyota H-key [Blade](128bit) on LKP-04
Toyota/Lexus Smart Key Systems OBD Framework
Toyota G Immobilizers OBD Reset & Add Key (including EU type)
Toyota/Lexus H Keys Image Generation Page1 39, 59, 5A, 99, 3A, 7A on TRPWS21 transponder
Toyota/Lexus G Keys Image Generation and Clonning Page1 19,36,56,96,37,57 on LKP-02,CN5
Toyota/Lexus/Subaru SmartKey Reset (40/80/128bit)
FREE Off-line Full Copy of TIRIS DST (ID60-70) onto TPX2,EH2,CN2,CN5,LKP-02
FREE Image generator ID70 on ID4D
Image generator ID67/68 on ID4D
Full FREE production of TP22, TP23, TP24, TP25
Free write Component Security 7 bytes Tool (Megamos48)
Over 1142 Key Makers, 793 included with basic software
In-depth Manual and Technical Support Provided
Searching of the 7th byte by existing car's key(Megamos48)
Scorpio-Lk Tango Pros:
1). 100% Original Scorpio-LK Tango
2). Free update online
3). Latest Version: V1.115
4). Supports Daihatsu G Chip Function (Need to pay)
5). After generating a new transponder with TANGO Programmer, you will not need any additional diagnostic equipment to program the generated transponder to the car! It will start the car directly, even on new FIAT CODE 2 system, also used in PSA Group vehicles! Only you have to write the new file back into the immobilizer system!
6). With Free TANGO OBD Cable.
7). No token limitation.
8). You can check Tango user manual in the menu after software installation
9). you can buy extra modules from Skorpio-LK no problems
Scorpio-Lk Tango Cons:
1). Failed: I reprogram a BMW key, I can't delete the reprogrammed key with Tango.
2). To have Scorpio-Lk Tango full Autho, it is not cheap.
Scorpio-Lk Tango using tips:
1). Connect TANGO to computer with internet, start the software to [help]>>[check update], then you can update Tango to latest software.
2). Please visit Tango official website and update within 28 days, or it will get locked
3). If you want to get authorization for special functions or cars, please refer to official website too
4). If your Tango already get G chip authorization, it can only generate G chip 10 times per day.
Scorpio-Lk Tango –  a must have key programmer
It is modular like AVDI or TMProII, with limited free functionality for each manufacturers. The whole BMW package is free, so you have to get it if you have to deal with Beemers. To be honest it has lots of weak points, but the documentation what is included makes it worth to pay for: pictures of the devices what you have to look for, sometimes with location and unmount pics; list of the transponders what you can use to the chosen task; the name of the chip what you have to deal with. Packages are from 50€, you get the activation code in e-mail very fast, but can depend on your dealer. So much from the good side, let's see the weak points: It comes often, that you can't open the .bin files for their name, just have to find out where the program accepts it. For example: Yaris as Corolla, Insignia as Camaro, Cordoba as Polo, Picanto as C'eed, aso. It gives some well-known problems: can't do anything with the RB8 controllers, also. It is a bit uncommon, that it wants to be updated always, but who cares, it goes fast enough via smart phone too.
However: you have to buy this to be able to do your work, so take a deep breath, and pay: 959 dollars for the basic sw + hw.
Firmware Version : V4.8
Software Version:  V1.111
Supported Languages: English.
Clone Tango Pros:
AD100 Out – In codes 8 digits calculator
BMW CAS Keyless Go key maker
BMW CAS remote key maker
BMW CAS unlock and write locked with unknown password  transponders PCF7943&PCF7944 key maker
BMW bikes (Hi Tag 2) Key maker
DAF key maker
KESSY (Hi Tag 2) Audi , Bentley, Porshe, VW key maker
New AUDI A6/Q7 EZS (Megamos 8E) Key maker
VW Key maker
FREE Off-line Full Copy of TIRIS DST (ID60-70) onto TPX2,EH2
FREE Image generator ID70 on ID4D
Image generator ID67/68 on ID4D
Full FREE production of TP22, TP23, TP24, TP25
Clone Tango Cons:
It has many bugs and sometimes goes faulty for no reason:
I have tried new Fly tango V1.111, it does not work. Before update it worked little bit. For example I could red Skoda 1998 iD33 key. But after update nothing works. Except for documentation, that works. I am using it on windows XP, no yellow flags. When I check Fly tango software says everything is ok, but last line says some errors. I think I have to buy original Tango.
Top 2: Microtronik Autohex II key programmer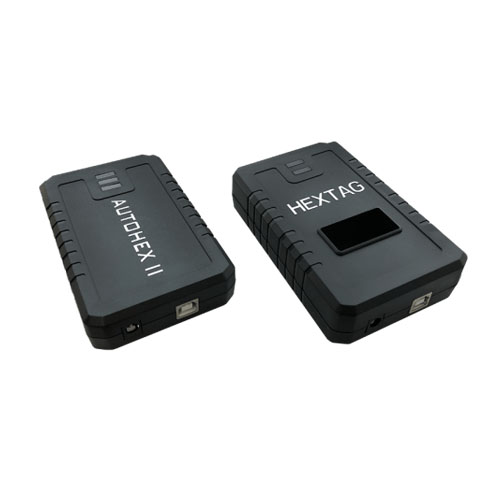 Autohex II Diagnostic Scan Tool has been designed to be you own technical assistant, especially in BMW cars where things were stuck before Autohex II be in market.
Now, Ecu programming and coding, Ecu replacment (including DME/DDE, CAS, FEM, BDC, EGS,…etc), Key Programming, Manual coding, and many other advanced functions became so easy and safe with our new software interface and online services.
Autohex II BMW Software
Autohex II BMW Diagnostic Tool with the help of HTag Pro key programmer is the best solution for those who are looking for a single diagnostic tool that solves all cases in BMW key programming in both E and F series.
Using the equipped functions of key programming, you can read, write, block, unblock, save and delete any key in the CAS.
Autohex II BMW Scan Tool has an advanced functions for Encrypted CAS (CAS3+, CAS4+), you can add new key with or without working keys available for all versions of CAS3+, CAS4 and CAS4+.
BDC/FEM Unlock
Autohex II with HW4 is the most safe tool that can unlock BMW BDC and FEM modules. No need to desolder and solder the BDC/FEM module when you are working with Autohex II, the job is done in one click.
-After you get BDC/FEM Secret Info File, you can:
-Make a new key even if all keys lost
-Change VIN, Ferquency
-Read DME ISN info from BDC/FEM
Microtronik AutoHex II Delete & Make New BMW FEM BDC Key:
Top 3: obdstar (X300 DP Plus, x300 pro4)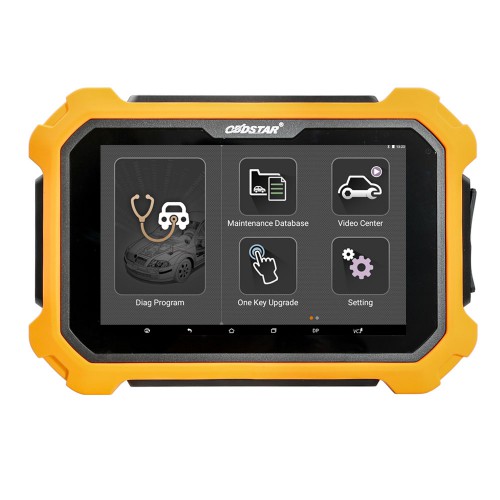 1). Obdstar X300 DP Plus – IMMO + ODO + Special functions
OBDSTAR X300 DP Plus is a new Android-based vehicle trouble diagnostic device developed for internet applications. It inherits from OBDSTAR advanced diagnosing technology and it is characterized by covering wide range of vehicles, featuring powerful function, and providing precise result. Through vehicle diagnostic OBD connector and variant mobile intelligent terminals, it achieves vehicle trouble diagnosis for full car model and full system vehicle.
Meanwhile, taking advantage of mobile internet, this device integrates more application and service, such as Maintenance Database, remote assistant, One Key Upgrade etc.
Hardware Advantages:
Built-in VCI box
8-inch touchscreen
Charge directly via OBD interface
Practical and high-end gift box
Industrial design with silicone case
Back bracket design:prop on the steering wheel or stand on the table
With Toyota simulate key 1
P001 programmer: EEPROM adapter + RFID adapter + Key Renew adapter
Add the clip of reading SOP 8PIN EEPROM
C001/C002 circuit board to read and write chip data with welding
IMMO induction coil to detect the key induction coil failure of the vehicle.
Add wiring harness of ECU reading by OBD (for ECU cloning and switch activation)
Software Advantages:
IMMO:
EEPROM
Renew Key
Key programming  
Remote programming
Cluster Calibrate: wild vehicle coverage, pls check the carlist
Diagnosis: realize all vehicle systems diagnosis
Special Functions
TPS/ABS/EPB/DPF/TPMS/SRS Reset/Fuel Injector/Gear Learning/Battery Matching/ECU Programming/Throttle Matching/
Oil/service reset/Steering Angle Reset/Remote Manual Setting/Electronic Steering Reset/CVT Learning/value Reset
Obdstar x300dp plus IMMO car list
Obdstar x300dp plus ODO car list
ECU Clone
ECU Clone, means ECU duplication.
The device copies all the data from the original vehicle ECU, and then writes all data copied into ECU with the same hardware to realize the same ECU function with the original vehicle.
Clone directly when replacing a new or a used ECU!
Without online matching in 4S store or removal of ECU bonding wire for reading and writing! Directly write without dismantling OBD!
Three features for ECU Clone:
Free of 4S online:
break monopoly from 4S, benefiting automobile maintenance industry
Simplified operation procedures: realize foolproof operation
Non-dismantling with zero risks: read and write data without dismantling ECU
Switch Activation Function
(Today many instruments or audio of vehicles activate secondary power supply to go into power-on status by relevant module CAN communication on the vehicle, but sometimes an instrument or an audio is separated from vehicle CANBUS network, causing startup failure when it needs to be repaired by an auto technician. This function can simulate CAN communication to activate secondary power supply, so the instrument or the audio enters into power-on status. In this way, it not only can test and verify the instrument or the audio, but also save an enormous cost for an auto technician to purchase a large number of startup platforms of various vehicles and wiring harnesses!)
Add "Help" Functions
including built-in testable vehicle models, upgrade announcement, features, help notes and wiring diagrams, etc.
Carlist and upgrade announcement, all details are available on the device
Customers can look up the features or uniquely support functions on the device
 Help notes: built-in help notes for each model or function
Wiring diagrams: built-in ECU wiring diagrams, more intuitionistic and convenient
OBDSTAR X300 DP Plus test vechile videos List:
https://www.youtube.com/playlist?list=PL1esLdNj9gcnKdg4umJR-SghHUGM-6j7L
2). Obdstar x300 pro4 – dedicated key programmer
Obdstar x300 pro4 is an all-purpose immobilizer programming device meticulously designed by OBDSTAR for locksmith. The device inherits the automobile immobilizer programming technology from OBDSTAR with a lot of advantages of early start, wide vehicle coverage, fast programming speed and special features. All-in-one machine structure, more convenient to use, full optimization hardware, running more stable, faster and smoother.
Obdstar x300 pro4 IMMO coverage
Obdstar x300 pro4 package:
Main Unit + Main Cable + Charger + Packing Box+KIA-20+OBD II-16
Connector+HONDA-3+HYUNDAI-10+P001 Programmer Unit+C001/C002 Circuit
Board+W001+Configuration List/Certificate/Quick Start Guide Fold
Top 4: Lonsdor K518S + LKE Smart Key Emulator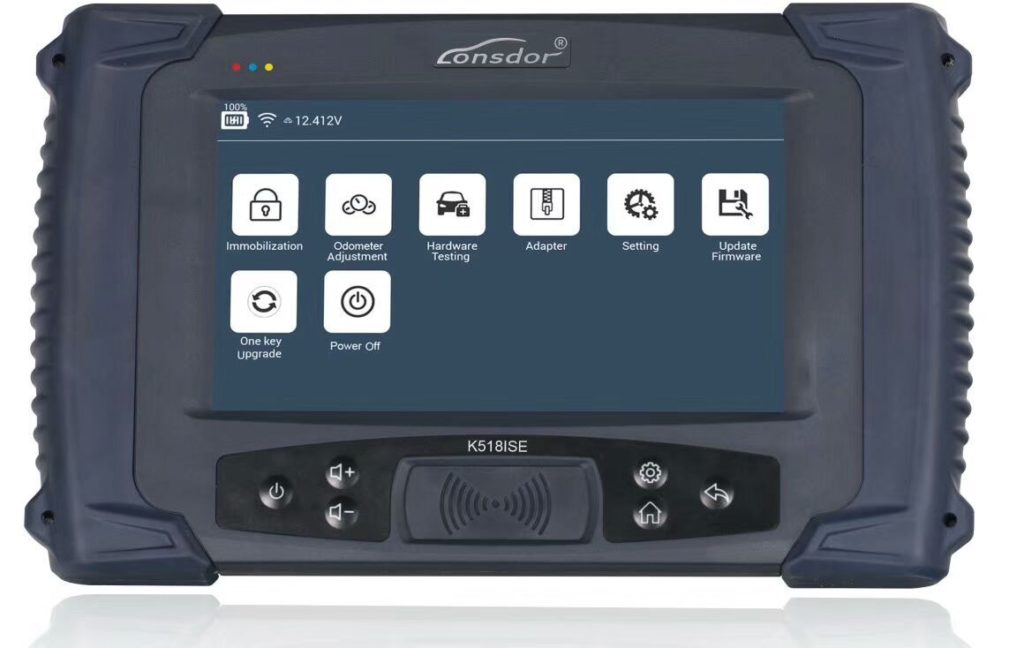 1). K518S main functions:
Immobilization
Odometer adjustment
Built-in Volkswagen 4th 5th adapter
Built-in Chip & remote detection module.
Free BMW FEM key programming
Car List for IMMO:
Europe: Audi, BMW,VW, Volvo, Citroen, Ferrari, Maserati, Fiat, Lamborghini, Jaguar, MG, Land Rover, Bentley, Lancia, Opel, Peugeot, Porsche, DS, Renault, Alfa Romeo, Smart, Borgward
America: Cadillac, Chevrolet, Dodge, GMC, Buick, Hummer, Ford, JEEP, Lincoln, Mercury
Asia: Honda, Hyundai, Isuzu, KIA, Lexus, Mazda, Mitsubishi, Nissan, Ssangyong, Subaru, Suzuki, Toyota, Shigaoka Queen
China: Iveco, Trumpchi, BYD, Geely, Chery, Great Wall, Young Lotus (Basically all Chinese car models are included)
Lonsdor K518S Key programmer Pros:
Volvo (S40/S60/S80/V40/V60/V70/C30/C70/XC60/XC70/XC90) full version (mechanical key, smart key, keyless-go) key programming
Toyota/Lexus smart key all lost offline via OBD with 5-in-1 LKE emulator (94/D4、98、39、88/A8、A9),
BMW CAS1/CAS2/CAS3/CAS3+/CAS3++/CAS4/CAS4+/FEM/BDC key programming
Mitsubishi all key lost via simulate chip with emulator
Mazda latest model of smart key programming w/o PIN code
Volkswagen/Audi/Skoda/Seat – MQB platform key programming & odometer adjustment
Porsche 911/997/Boxster/Cayman (2005-2010) key programming via LKE emulator w/o PIN code
Hyundai KIA –46 chip/ 46 smart key/ 47 smart key/ 8A smart key / read PIN code
Peugeot/Citroen/DS – read PIN code & add key or all key lost for most of models
Renault Latitude / Fluence key programming w/o 32-bit PIN code
Renualt Koleos (2010-2016) read PIN code to program via OBD
GM series 2010-2018 – support more than 80% models via read PIN code from BCM
Subaru all key lost via OBD reset PEPS
Land Rover and Jaguar key programming via OBD – support FK72/HPLA KVM version
Rolls-Royce Phantom key programming
Ferrari (458, F12, F149) – key programming via OBD
Jeep Grand Cherokee (2014-) – read PIN code to program
New Ssangyong series key programming w/o PIN code
Jeep Renegade (2017) key programming
Jeep Compass (2018) smart key programming
Mercedes-Benz (2014-FBS4) – support 166, 205, 213, 222 chassis w/o network or OEM tool
Maserati (2017) smart key programming—-support Levante, Ghibli, Quattroporte
MG6 – read PIN code to program via OBD
Smart 453 – read PIN code to program
Generate dedicated key chip – 4D, 46, 48, T5, 7936
Key chip identification & remote frequency detection
Lonsdor K518S Technical Parameter:
RFID: 125KHz ASK; 134.2KHz FSK
Battery capacity: 3800mAh
CPU: ARM Cortex-A7 Quad-core Processor Speed 1.34GHZ
Power supply: DC12V 1A
WIFI communication distance: 10m
Power port: 5.5×2.1mm
Display: 1024×600, 7 inch IPS capacitive screen
OBD port: OBD-II
Memory: eMMC 8G RAM 1G Comm port USB2.0-type B
OBDII protocols: ISO15765, ISO9141, ISO14230, SAEJ1850, KW1281, VW TP1.6 TP2.0 etc.
1). Toyota/Lexus smart key programming via OBD for all key lost;
Support "94/4D, 98/39(128 bit), 88/A8, A9" smart key offline programming via OBD
2). Chip generation;
Generate emergency key to start the car when the dedicated chip is not available
3). Chip copy; Copy chip via collect and decode chip data (Cover wide
range of vehicle models, faster)
4). Chip simulation and conversion; Generate various kinds of chip in urgent situation
5). Chip decode; Support code calculation for most 46 smart key and blade key (include 4D)
6).Identify the working statue of the ignition coil and the type of key chip (Support all key lost)
7). Work with K518 to program Hyundai/Kia without PIN code
8). Work with K518 to program BYD without PIN code
9). Work with K518 to program Porsche Cayman, Boxster without PIN code
10). Work with K518 to program Mitsubishi (46/47) all key lost via OBD
Lonsdor K518S & LKE Smart Emulator Using Guide:
Watch youtube videos:
Top 5: Xhorse (VVDI2, VVDI MB, VVDI BMW, VVDI Key tool, Key tool Max)
1 – VVDI2
VVDI2 Pros:
1). VVDI2 All Authorization Kit Activated 13 Software List:
1. √  VV-01 VAG 4th immobilizer
2. √  VV-02 VAG 5th immobilizer
3. √  VV-03 VAG Copy 48 transponder by OBDII
4. √  VV-04 ID48 96Bit Copy
5. √  VV-05 VAG MQB Immobilizer
6. √  VB-01 BMW OBD
7. √  VB-02 BMW CAS4
8. √  VB-03 FEM/BDC Function
9. √  VP-01 Porsche immo data tool
10. √  VPSA-01 PSA
11. √  VK-01 Transponder Programmer
12. √  VJ-01 Passthru J2534
13. √  V7-01 Prepare Toyota H Chip
Read VVDI2 user manual
2). Update Online Free Lifetime
3). Open freely: OBD read MED17/EDC17 PIN / CS / MAC, calculate OBD data online, calculate EEPROM / FLASH for PIN/MAC/CS.
VVDI2 full using tips:
1). It connects to the server and synchronizes once every 31 days. This process is done automatically by itself for 1 day, internet connection is required for this process.
2) Toyota H Chip authorization,please get by yourself:Download Xhorse APP, register with your phone number,Select in xhorse update kit software bind,log in Customer Self Service,click Activate H. Then update your VVDI2 firmware.
Xhorse VVDI2 full – A good alternative of AVDI
A good alternative when you don't want to pay for the AVDI modules.
It has VW (Audi, Seat, Skoda, Porsche, Bentley), Beemer and PSA support with key learning and so on. I don't know how other peoples think, but AVDI is and was a good tool – but is damn expensive. The modules what this machine can do were cost more than 10.000.- euros. This alternative is good enough to do the allday work, and costs only $1600 from the official web page. From this year the ID48 cloning is free for all users, don't imitate – innovate! There is only one thing with this toy what irritates me: you have a prompt in the program, that you have to update the software, but if you push on update button, nothing happens. To update the program you have to download & install the new sw as usual VVDI Prog, only the firmware update needs the official update manager.
Sometimes some functions aren't activated, then you can ask @uobdii.com for help.
2 –  VVDI BMW Tool 
VVDI BMW Tool Functions:
1). Read EEPROM / Write EEPROM
u Read KM / Write KM
u Synchronize DME-CAS, CAS-ELV
2).Key Learn
u Get Key Info
u Write Key Info
u Load Key Info / Save Key Info
u Prepare dealer key with programmer
u Prepare dealer key with ignition switch
u Add key
u Program Key Info
u Repair Keyless Key
u Enable Key / Disable Key
u Clear DTC / Clear Shadow
3). File Make Key
u EWS1/EWS2/EWS3/EWS4
u CAS1/CAS2/CAS3/CAS3+/CAS4/CAS4+
4). Unlock Key
u Unlock with key info file
u Unlock with CAS1/CAS2/CAS3/CAS3+ EEPROM
5). File Change KM
u EWS3/EWS4
u CAS1/CAS2/CAS3/CAS3+ CAS4
u Cluster (E Series): M35080 EEPROM dump
u Cluster (F Series)
6). CAS Repair
Detail can be found in chapter 9 CAS Repair
CAS1(0K50E) OBDII Repair
ISTAP4* Version OBDII Repair
7). CAS PLUG
VVDI BMW Tool Pros:
1). Support E/F/G chassis Programming function
2). Support E/F/G chassis coding function
3). OBD key Key: Support CAS1/CAS2/CAS3/CAS3+/ISTAP/ etc.
4). File Generation Key: Supports CAS1/CAS2/CAS3/CAS3+/ISTAP/CAS4/CAs4+, etc.
5). Support FEM/BDC system to generate keys, replace FEM/BDC control unit, support reset mileage
6). Supports mileage correction CAS1/CAS2/CAS3/CAS3+/ISTAP/CAS4/CAs4+
7). Support for reading EEPROM and sync data for CAS1/CAS2/CAS3/CAS3 systems
8). Support simultaneous engine and CAS, synchronous ELV and CAS
9). Support reading ISN data from the engine
10). Support reset 8HP gearbox in F chassis.
11). Support exchange ECU and CAS.
12). Language: English, Italian, Spanish, German, Hungarian, Polish and Chinese
VVDI2 BMW VS VVDI BMW tool:
VVDI BMW is not only for locksmith, it has functions of coding and programming and much more.
Vvdi2 for bmw has possibility for manual coding and changing cars vo (vehicle order ) , emergency flash and retrofit options.
VVDI BMW Tool User Manual:
http://www.uobdii.com/upload/pro/19122615773545246456.pdf
Xhorse VVDI MB BGA TOOL Functions:
1).Read Write Key
Identification key, IR read write BE key, read v51, v67 version's key password by NEC adapter, read activate blank BGA (OCF4)key, key current HASH(repair), renew, write into the used NEC key, write smart key etc.
2).Password Calculation
OBD read and calculate all(FBS3) can protocol EIS password, support BGA keys, NEC key, v51, v57 version password calculation, support all key lostW164,W216,W166,W209,W211,W212,W246,W212(old),W204, W207 etc, online calculation key password
3).ESL Tools
OBD(K line)read data, Renew ESL, replace ESL (no need to renew EIS), check ESL damage, repair W204 ESL
4).Read/ Write Gateway
Support OBD repair KM: W204, W207, W212, W251, W164,W211,W221,W216.W166.W172,W232,W205 etc
Support reading writing gateway EEPROM and FLASH:W211/W/164/W204/W207/W212/W221/W216 etc
5).EIS Tools
Read 8 write ES by OBD or ROBD auto detect, access to W164 W209 W211 without gateway. Read the old Motorola EIS(k-line)'s password.
Renew EIS, Replace EIS, Enable key, Disable key. Personalize W204 ESL
Test ESL Status/Working key etc
6).Prepare Key File
Online generate v11, v41, v51 version's key file, support Motorola EIS
EPROM file, with high efficiency, 1009 successful generate
7).Program ECU/Gearbox/ISM
8). Workable models
Support renew ECU, gearbox and SM, write in VN, personalized etc
Model support IR/OBD:
W164, W164 2009+
A166, W197, W212, W218, A246
A169, W209, W211
W172, W204, A207
W203
W204, W207, W212 only by dump
W209 only by dump
W210
W215, W220
W230
W216
W221
W906
Keys version supported:
v03, v06, v08
v05, v07, v09
v59, v61
Xhorse VVDI MB BGA TOOL Pros:
1).VVDI MB Tool Language: English,Polish,Spanish(Will add more in future)
2).Latest VVDI MB Tool Version: 5.0.3
3).Fastest Benz password calculation speed.
4).High quality, Professional Design.
5).Support all key lost:W210, W204, W207,W166, W230, W246, W212, W212(old),some W216, W164 2009- and some others. Future will add more.
6).Support FBS4 disable key function(Other function->FBS4 disable key)- Support W166/W205/W213/W218/W222/W246 type
Top 6. Autel MaxiIM IM608 / IM508
1). First Autel MaxiIM IM608
Autel MaxiIM IM608 is the most advanced and the unique all in one key programming and diagnostic tool that combines advanced key programming, all systems diagnostics, and advanced services in one Android based 10.1-inch touchscreen tablet. It is equipped with XP400 key programmer and MaxiFlash ECU programmer to provide complete coverage of IMMO and programming functions. Together with the ability to quickly diagnose all modules of the majority of the makes and models on the market, IM608 provides you with all special functions. It is the unprecedented key programming and diagnostic tool that you ever wanted
IM608 is a state of the art 10-inch Android-based touch screen tablet combining the most advanced key programming and immobilizer capabilities with OE-level diagnostics and service functions. Equipped with XP400 key programmer and MaxiFlash JVCI ECU programmer, IM608 is a comprehensive immobilizer and key programming tool and ideal for auto technicians and locksmiths. It combines the most advanced key programming and immobilizer experience with advanced automotive diagnostics and service functions, a 10-inch Android-based, touch-screen tablet with the latest in art. Autel MaxiIM IM608, a comprehensive, ideal immobilizer and key programming tool for automobile technicians and locksmiths.
Autel MaxiIM IM608 ADVANCED IMMO & KEY PROGRAMMING:
Connect the IM608 tablet to the vehicle (via the Bluetooth VCI or Main Cable) and to the XP400 (via USB cable) to access IMMO related functions, including Key Learning, Remote Control Learning, Remote Control Add, etc. The software provides two methods to access IMMO functions
1. Smart Mode – for Guided and Automated Key Learning – step by step through a series of functions.
2. Expert Mode – for Advanced Key Learning – select a specific function.
1). PIN / CS Reading (Full Lost)
2). Key Generation
3). Key Programming
4). Command Introduction
5). Backup / Repair IMMO Data
6). IMMO ECU Brain Reset / Adaptation
7). IMMO ECU Brain Reset / Coding
8). BENZ 3rd Generation IMMO Key Splicing, Full Lost, Key Programming
9). BMW FEM / BDC Key Programming and ECU Adaptation
10). BMW CAS4 / 3/2 Key Programming
11). VW / AUDI MQB Key Programming, 48 Transponder (96-bit) Key Splicing, Full Lost, A6 Full Lost and More …
XP400 KEY & CHIP PROGRAMMER Function List:
Support PC
MCU / EEPROM Chips Read / Write
ECU Read / Write
MC9S12 Encryption Chip Read / Write
Key Read / Write
Mercedes Infrared Key Read / Write
Remote Frequency Detect
IC Card Read/Write
More details, read Autel MaxiIM IM608 user manual
2). Autel MaxiIM IM508 key programmer
Autel MaxiIM IM508 is a fast, easy-to-use, and ultraportable immobilizer and key programming device. IM508 is capable of providing extraordinary service functions for the immobilizer system. Together with the ability to quickly diagnose all modules of the majority of the makes and models on the market, IM508 provides you with superior special functions. IM508 is the perfect solution for shops and technicians who demand affordable and powerful IMMO and diagnostic services.
comprehensive immo & key chip programming:
IM508 Diagnostic Scan Tool can perform: Read PIN/CS(All Key Lost), key generation, key learning, remote learning on Benz FEM/BDC Key Learning/ECU Adaptation, BMW CAS3/2 Key Learning, VW/Audi/Skoda/Seat IMMO III/IV/V Add Key, All Key Lost, IMMO ECU reset/adaptation/refresh/coding, Transpronder read & write, EEPROM/MCU read & write. Being compatible with XP400 Key Programmer, you may choose to upgrade its programming capabilities further with XP400.
Professional Key Programmer
Autel IM508 is a professional car diagnostic scanner that provides extraordinary service functions for the immobilizer system, including: immobilizer system status,
key learning, key add, all keys lost, remote control learning, remote control add, chip read and write. It's a professional solution for car keys and remote controls
and prevents your car from being stolen!
Autel MaxiIM IM508 vs. IM608 in IMMO & key programming function:
Top 7. Yanhua Mini ACDP key programmer (without dismantle the IMMO)
Full authorization including:
Support CAS1/CAS2/CAS3/CAS3+/CAS4/CAS4+/FEM/BDC Key Programming, newly Add CAS4/CAS4+ OBD Function
Read & Write BMW DME ISN Code by OBD
Read & Write BMW 35080, 35160DO WT
Read & Write Fujitsu CPU MB91F
MQB/MMC Instrument
Refresh BMW Keys
BMW FRM Programming
Land Rover Key Programming
Porsche BCM Key Programming Support Add Key & All Key Lost from 2010-2018
Clear EGS ISN on both 6HP & 8HP
Volvo Key Programming
Watch all Yanhua Mini ACDP operation guide on Youtube
Yanhua Mini ACDP Pros:
– Test car NO longer needs engines
– Programming no need soldering, no need to remove chip, no need to cut the line, no need to lift the pin.
– Compatible with IOS / Android/ PC
Top 8. Xtool X100 Pro2 or Xtool X100 Pad2
X100 Pro2 includes functions of key programming and dashboard recovery. This equipment is anti-seismic and durable, which can meet the actual needs of different users such as automobile repair factory and workshop.
Key Reading and Programming
Programming keys is easy with the XTOOL X100 Pro2, and you can do it on almost every North American and European vehicle. While the compatibility is limited on Asian models, this still makes it a versatile key programmer for both home users and professional locksmiths. Along with programming new keys, you can read keys from the IMMO memory. The XTOOL X100 Pro2 also supports remote programming.
Advanced Programming
Most key programmers at this price point can read and make keys, but the XTOOL X100 Pro2 takes this a step further. Included advanced features include programming VIN and IMMO data, as well as reading and adjusting the mileage.
XTOOL X100 Pro2 Pros:
IMMO and VIN programming included
Capable of reading keys from IMMO memory
Supports most vehicles from Europe, Asia, and North America
Anti-seismic and ruggedly built
Supports reading and reprogramming mileage
Excellent value for supported features
Free updates supported
XTOOL X100 Pro2 Cons:
May not work with vehicles pre-1996 or post-2011
Doesn't support Japanese vehicles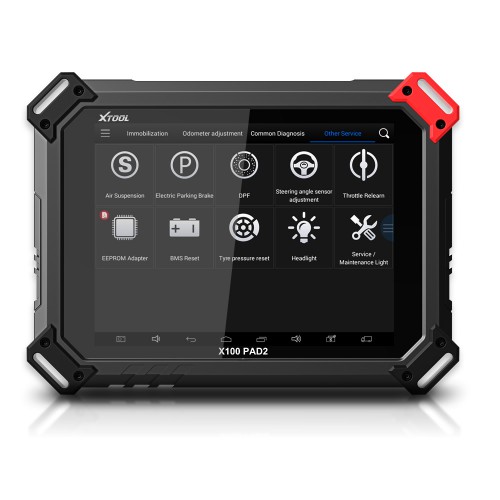 Xtool X100 PAD2 Pro is a wonderful tablet key programmer! It is not only provides customers with professional key programming, but also the most needed special functions for workshop. X-100 PAD2 is a tablet with the latest technologies to perform key programming, mileage adjustment, oil service light reset, timing belt service light reset, tire pressure warning light reset, EPB reset, throttle body reset, DPF reset, battery reset, steering angle calibration and OBD-II engine diagnosis, and is especially added with VW 4th & 5th IMMO.
Xtool X100 PAD2 Pros
Full IMMO and key programming capabilities
Interface is easy to navigate and use
Performs full OBDII diagnostics in addition to programming keys
4-system diagnosis with advanced reset functions
One-click automatic updates via Wi-Fi
Supports CAN BUS and UDS
Xtool X100 PAD2 Cons
Limited vehicle compatibility
Not all functions available for all supported vehicles
SVCI V2020 FVDI Full Version IMMO Diagnostic Programming Tool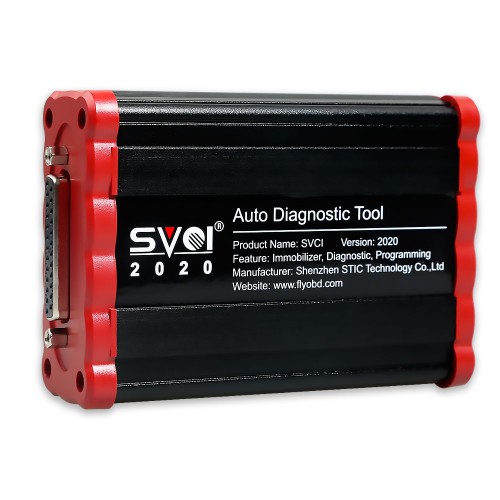 SVCI V2020 Pros:
1). SVCI 2020 has fewer button batteries than SVCI 2018.
2) SVCI 2020 does not need to be activated, it will not lock the machine, and the serial number will not be lost.
3) SVCI 2020 has 19 more software than SVCI 2018:
ABRITES Commander for VAG V37.0/ BMW V10.5 / Mercedes V10.4 / Bikes V2.0/ Chrysler V3.4 / Daihatsu V1.4 / FIAT V7.6 / Ford V7.7 / Hyundai V4.4 / JLR V2.6 / Mitsubishi V3.7 / Nissan V5.7 / OPEL V7.5 / Porsche V7.1 / PSA V6.3 / Renault V7.4 / Suzuki V1.2 / Toyota V11.4 / Volvo V6.2
SVCI V2020 Cons:
FVDI SVCI V2020 & SVCI V2019 have no special functions.
But it has the new regular software and contains all the old software as well.
The hardware is compatible with the older software SVCI V2018 or the version of FVDI2, the older software have special function, then if SVCI V2020 & SVCI V2019 run the old software, it will have special functions.
Top 10. Autek IKey820 OBD key programmer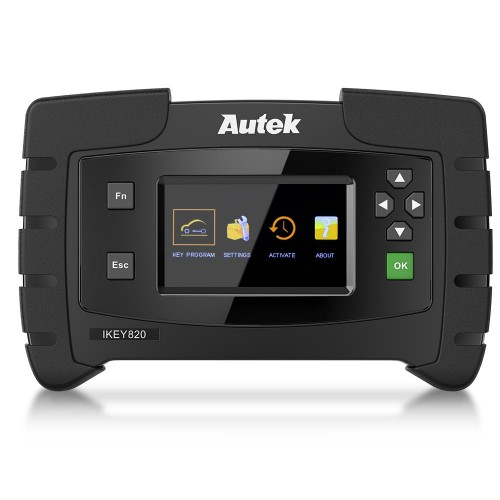 Autek IKey820 Pros:
1). Autek IKey820 OBD key programmer is 10 times better than Superobd SKP900.
2). Autek IKey820 can work with the car up to 2018 /2019 year and can update online continuously.
3). Superobd SKP900 can work with the car before 2015 / 2016 year and can't update in the future.
4). Program key Via OBD
5). Has on-screen instruction instead of paper user manual
6). Best for: Ford, Lincoln, Mercury, Chrysler, Jeep, Dodge, GM, Buick, Cadillac, Chevrolet, Pontiac, Mitsubishi, Subaru
7). Good for: Citroen, DS, Ferrari, Fiat, GMC, Honda, Acura, Saab, Hyundai, Infiniti, Isuzu, Jaguar, Landrover, Kia, Lexus, Maserati, Mazda, MG, Nissan, Opel, Peugeot, Porsche, Renault, Scion, Smart, Suzuki, Toyota, VW, Audi, BMW, Mini, Benz etc.
8) Year: Up to 2018 / 2019 year.
– Autek IKEY820 License for Ford 2018+ and Toyota G and H Chip All Key Lost Key Programming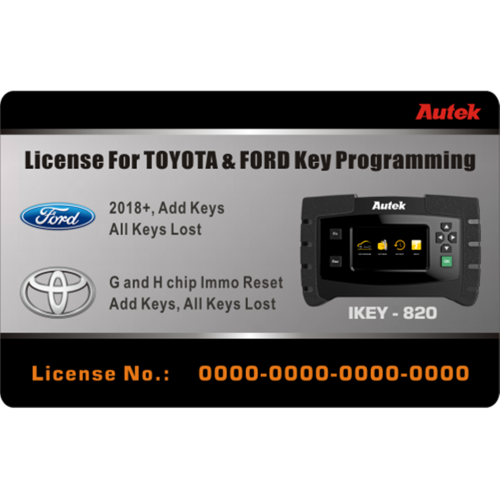 – Autek IKEY820 New License for GM, Grand Cheokee and Dodge Durango Key Programming
9). Free tokens: IKey 820 comes with 500 tokens. When you finish 500 tokens, you can reload another 200 tokens again and again.
Autek IKey820 Cons:
1). VAG 4th & 5th generation IMMO: not support, only support up to 3.5th generation IMMO.
2). Toyota G & H chip add key & all keys lost programming:
North American cars YES & no need simulator smart card.
The other regions add new key YES & all keys lost NO
Top 11. TMPro 2 Original Transponder Key Programmer
– TMPro2
Expensive alternative of Tango. The original hardware is cheap – and that's the only thing what's easy to get. The tool has lots of modules (208 at the moment) and the cheapest ones costs €100, but gives lots of modules over 1000 euro. It gives some modules that are able to use such binaries what no ther tool can, but they are insanely expensive. If money doesn't matters, then this is the best choice what you can make; otherwise depends only on your customers what is what you have to build up: Tango or TMPro. The main software without modules and hardware is free to use, but is only able to tell about a binary file when that's good or not. The main hardware is between 89-150 euro. I think I won't pay for this nearly €30.000.- to have the full version. (Maybe cheaper if you buy the whole package together…)
What is TMPro2?
Transponder Maker Pro (also known as TMPro keymaker or TMPro2 keymaker) is a programmer and softwares for transponder key making, transponder key programming, transponder key copying and PIN code/ security code calculating. Programmer has to be connected to USB port of computer, it does not require external power supply. Main software user interface supports 14 languages – Bulgarian, English, French, Portuguese, Polish, Hungarian, Spanish, Serbian, Italian, Czech, Chinese, Greek, Turkish and Romanian. Programmer and all softwares are auto-updateable to latest version available on server.
TMPro are organized as modular softwares. At beginning you can purchase TMPro programmer without any additional softwares and use it only with main software. In the future when job comes to your workshop you can very fast and easy add new softwares by simple software purchasing system.
TMPro2 works with immobilizers eeprom dumps. You must have electronic knowledges and to know how to use soldering-desoldering tools and memory devices programmers. It is your choice what programmer you will use for reading memory devices – TMPro2 memory device programmer or other programmer. In order to program transponder you have to remove immobox/BSI/UCH unit from car, open it, desolder memory device or solder wires on testpoints, and read it. Depending of vehicle memory device can be serial eeprom, Motorola MCU, Microchip PIC MCU, ST10F269 MCU, Texas Instruments MCU etc… Next step is to program transponder. Last step is to solder back memory device, reassemble immobox/BSI/UCH and fit back to car.
That's it for now, will be updated if I know anything important.
Enjoy!
Related: 2020 Best Car Key Programmers Reviews