This instruction show you guide on how to use Xhorse Condor XC-Mini plus machine,include cutter installation & uninstallation,clamp installation,clamp instruction..ect.
Installation Instruction:
Cluster installation
Installation steps:
1 Put the cutter into the mounting hole and make sure the cutter goes to the limit of top.
2 Use the cutter tightening wrench to clockwise fix the cutter.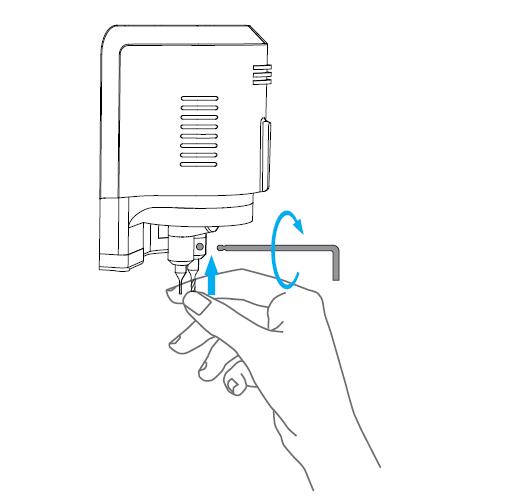 Cutter Uninstallation:
Uninstallation steps:
1) Counter-clockwise unscrew the cutter manually.
2) Take the cutter off when it is loose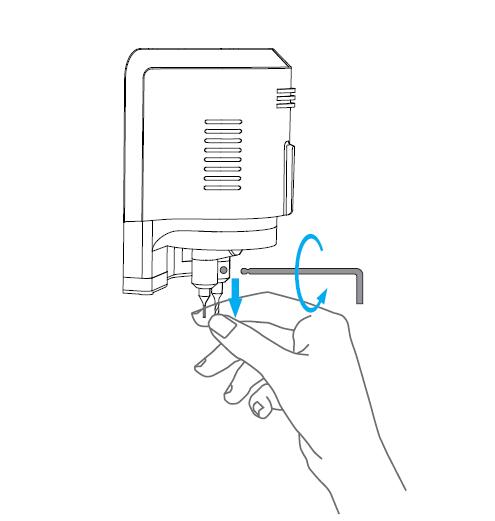 Clamp Installation
Installation Step2:
1) Loosening the clamp tightening wrench by turning it counter-clockwise to the left.
2) Select the correct clamp and slide in the clamp to the clamp holder and push it to the limit of left.
3) After the clamp is put in the clamp platform,turn the clamp tightening wrench clockwise for fix it.
Clamps Instruction:
Clamp M2 Sides Selection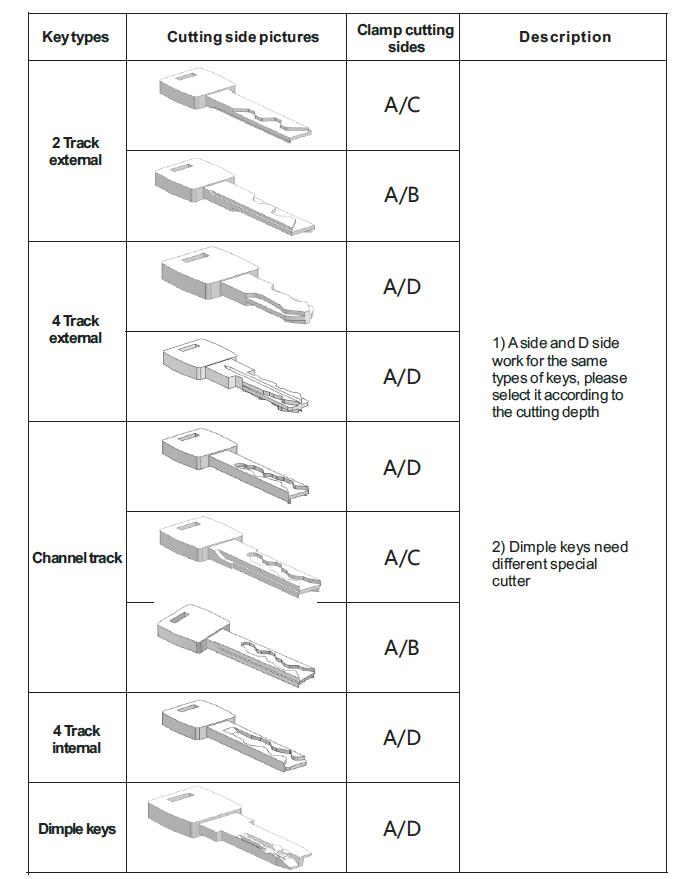 6 Clamp M4 Instruction
Clamp M4 for household keys, mainly support standard single and double sided keys,also for
crucifix keys,example as follows:
http://www.uobdii.com/wholesale/xhorse-condor-mini-plus.html