Does this ever happen to you? you need to duplicate a key yet all key blanks you have in hand are too thick or too wide.consequently,you lost a client.New Xhorse Condor Mini Plus II Key Cutting Machine come with this Manual Cutting feature of modifying key blank which allows you to cut a blank thin or narrow key blank.
Enter Manual Cutting,you will see two options:Normal Mode and Line Mode.
In Normal Mode, the cutter will starr to work automatically. If you "star Spindle" and you can move the cutter to thin or narrow key blank as yo press X/Y/Z button on the right.So you may need to mark the key blank as needed early.
On the left side of the screen,you can adjust how fast the cutter moves and the step length of a single click.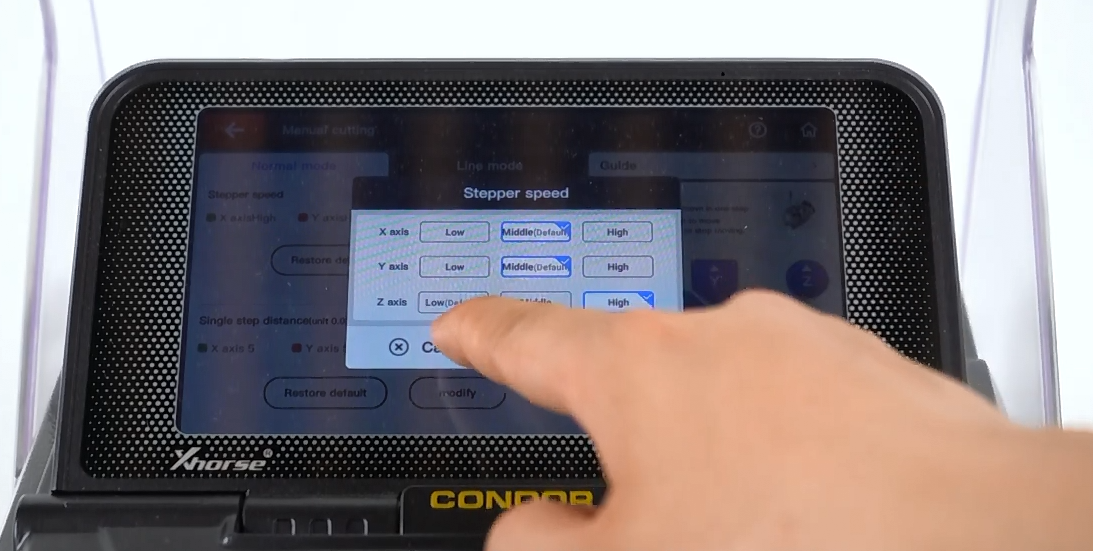 About line mode check: how to modify a No.123 key blank and making a copy of a new honda Civic/Integra key  So line mode, it enables users to modify and shape a key blank.
Line mode differs normal mode in points recording and automatic cutting.Based on the shape of the original key,you can mark the key blank first and record the points. Then the machine would cut the key automatically in accordance with the points recorded.
Under this mode,you can not only thin or narrow key blank but also modify key blank into different shapes.(mostly modify the key tip).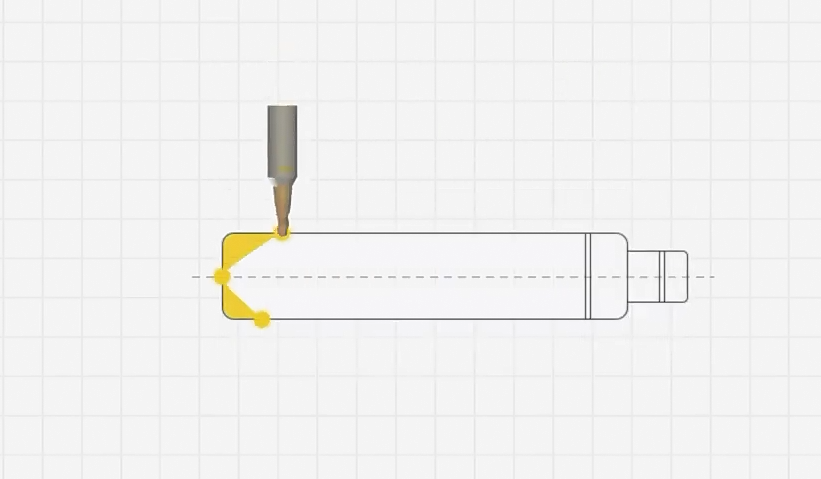 Xhorse Condor Mini Plus II Manul Cutting is a complete revolution for it starts a period of modifying key blank for the first time.