V8/X6 automotive key cutting machine is truly the breakthrough of the key cutting machine with portable and light-weight (13.4KG) design. Which power resource should be fed to the machine, AC or DC power supply?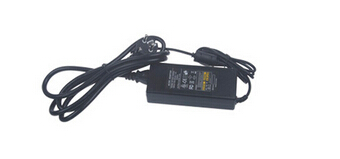 NOTE: V8 is for Chinese keys, X6 is for EU, US and other keys.
There is a power adapter in the package. The power adapter is able to exchange 100-220V AC to 12V DC power resource. So our V8/X6 key cutting machine is feeding 12V DC power supply finally.
If you setup the key cutting machine with alternating power lead AC power supply cable, never mind, the power adapter will exchange the AC power resource to 12V DC power supply.
Battery-powered DC electrical impulse is very suitable to go out to work. The X6 key cutting machine allows you to work inside the car.
Automatic V8/X6 key cutting Specifications:
Model Number:  HKA-01
Voltage:  85-265V
Rated Power:  500
Certification:  CE
Warranty:  2 Years