This article show a guide on how to install,how to use VAG OBD Assistant cable,and you can download the VAG OBD cable software here.
Free download VAG OBD Helper software, driver software, help files
https://mega.nz/#!5eJkDA5L!_SCyBL5Mov7q_Fx-WiMI4uLA7zyneJvemu1Wu3HELKw
How to install VAG OBD cable:
Unzip file "vag obd"to Desktop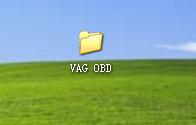 3 files inside:
Folder "help";
Folder "VAG OBD software";
Driver software "Driver.exe"

First, install VAG OBD driver software
Then install the VAG cable to the USB port
Run VAGOBD.exe

The serial number can be detected automatically
Languages available: Chinese; English
The chinese interface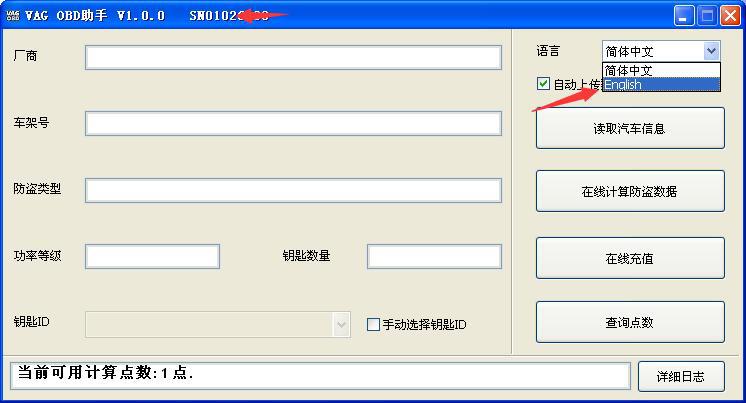 The english interface
Help files:
4th immo – appro help files
4th immo – mqb – Lonsdor k518 help files
4th immo – vvdi help files
5th immo – appro help files
mqb – vvdi help files
Note that all files are explained in Chinese.
But the English version help files will be released here soon.
Tokens: not free
You should pay for it at http://www.uobdii.com
VAG OBD Helper Assistant +VVDI2 program All Key Lost for VW 4th 5th
Online calculation:
Reading immo data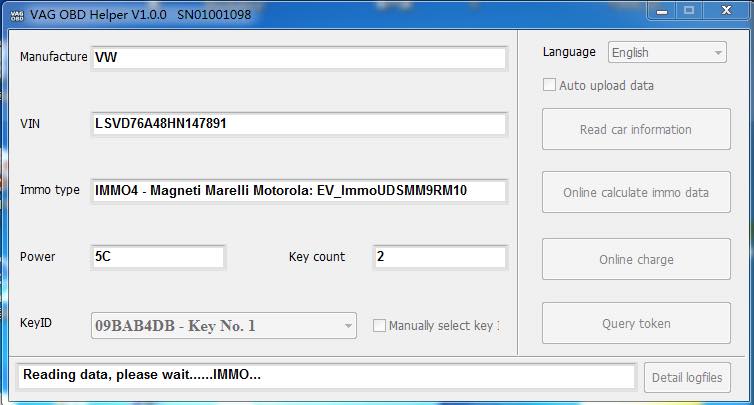 VW immo type: IMMO4 – Magnei Marelli Motorola
Select online key ID and then use online calculate immo data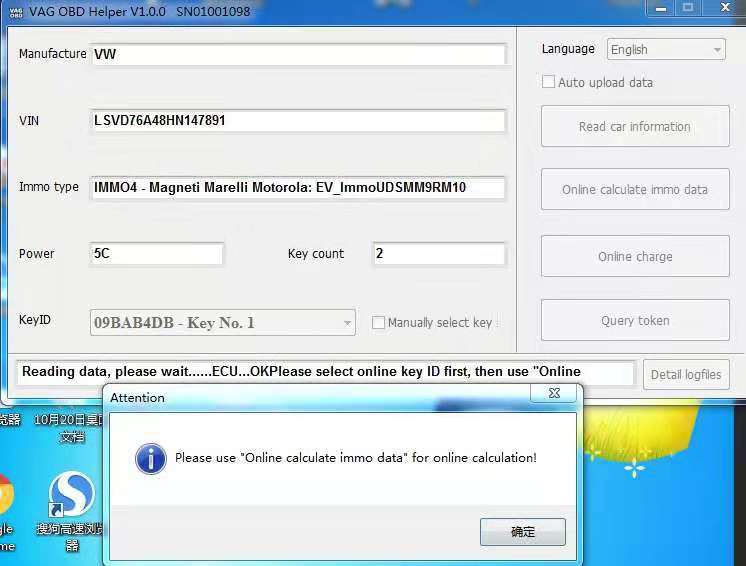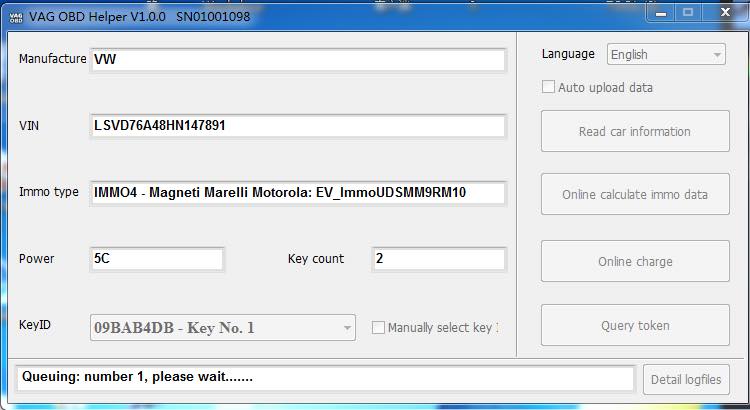 IMMO4 – NEC24C64 part immo data success
Save data
Attention 1: this immo data is not the full immo data. DON'T write it back to the car with other tools
Attention 2: you can prepare a new dealer key and learn key with this immo data in other immo device
Attention 3: press ok will auto open immo data folder
Done!