Schlage is a standard single sided household keys,SEC-E9 quick function of "Standard" can cut most standard keys in the market.You you can use "Standard" function to cut other standard household keys.
Before start,you should do calibration for #3 Jaw-Single Sided Key,to ensure the precision for the process of calibrating and cutting.
Power on SEC-E9 key machine,and select "Standard"
Press "S" to search "Schlage" in SEC-E9 database
Select "871 [5,6]"
Press "5"
Check original key and test on cylinder
Click "Decoder" to see the big picture instruction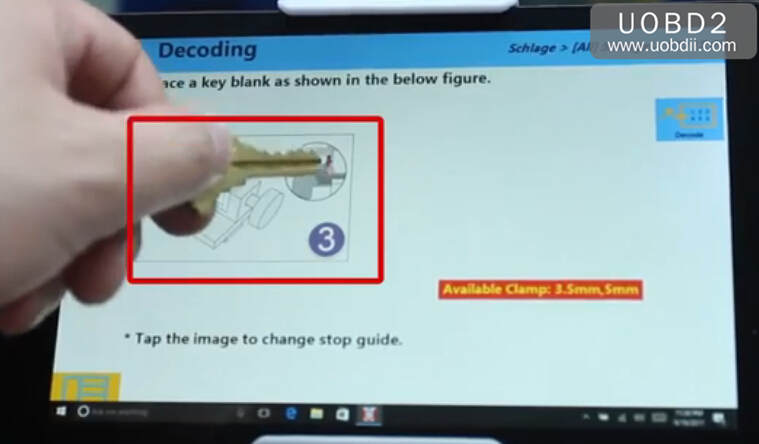 Fix the original key correctly,then click the small picture to continue
Click the image of "Single Sided Key Clamp"
SEC-E9 key cutting machine is now decoding the original key data
Press "Cut" to enter cutting page.Select "Nkl-silver" as speed
Fix a new blank key on #3 Jax-Single Sided Key Clam.
Please pay attention to the key position
Click the image of "Single Sided Key Clamp" to start cutting a new key.
Please remember to close the safe gate
Now SEC-E0 will start cutting work for Schlage key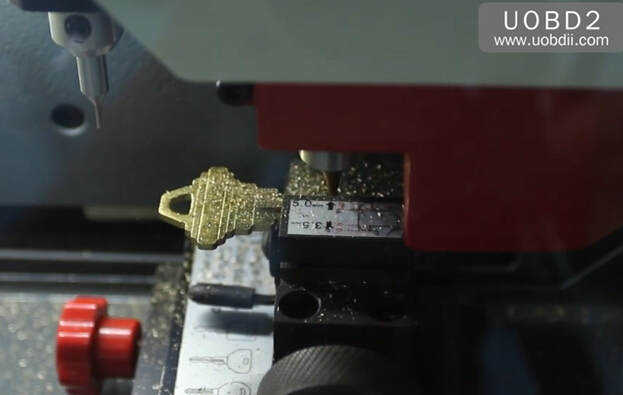 Cutting done!
Open the safe cover and clean the clamp & the new key.
Take out the new key
Test new key on cylinder
http://www.uobdii.com/wholesale/sec-e9-cnc-automated-key-cutting-machine.html