CGDI Prog BMW MSV80 key programmer needs to activate every 3 months, here offer activation procedure.
You see CGDI Start displays "Device activation time remaining -1 days", it means the device is not active.
Click "Active"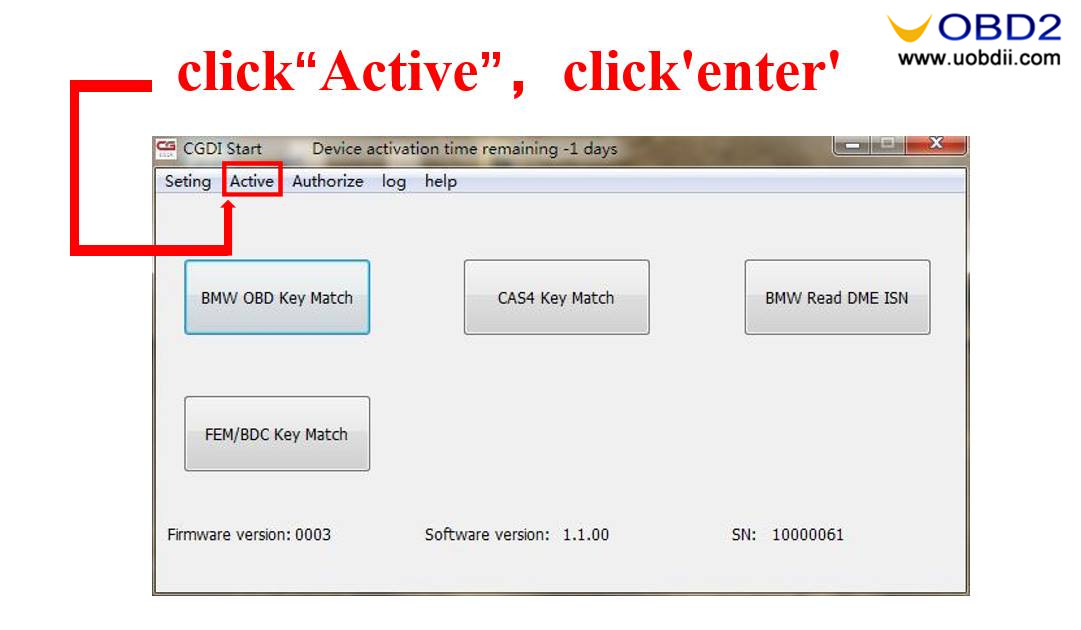 Copy the SN to www.uobdii.com, and not close this dialog.
Enter the activation code from uobdii, click on "Active".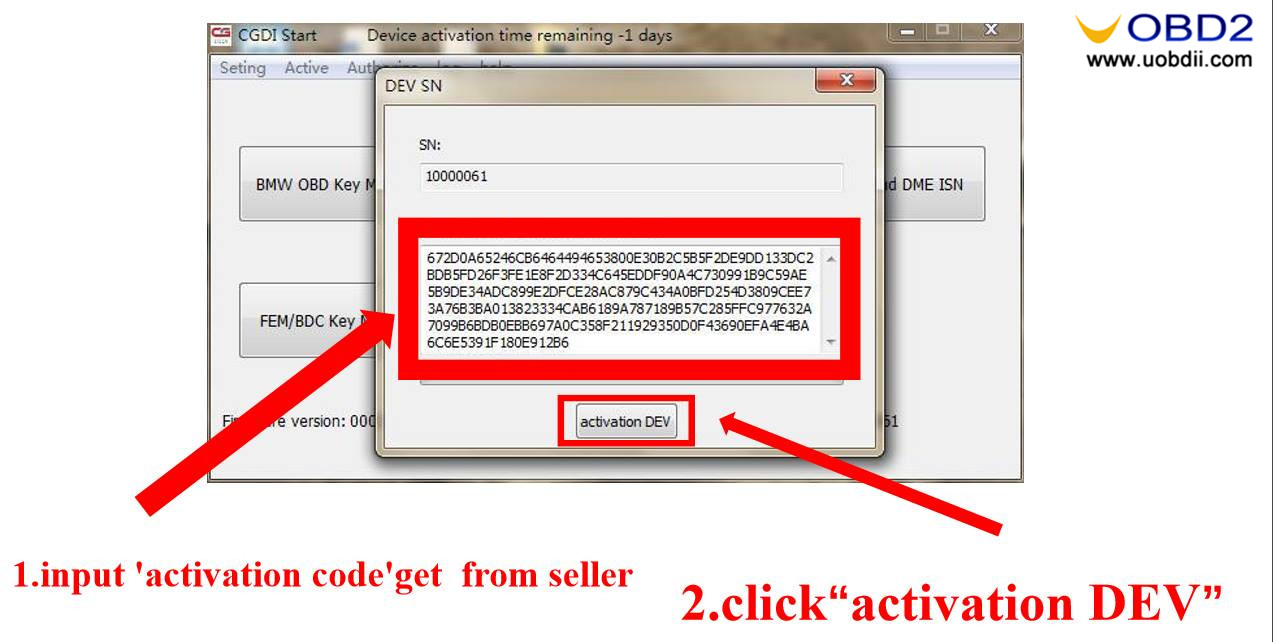 CGDI Prog is activated , please wait until it succeed.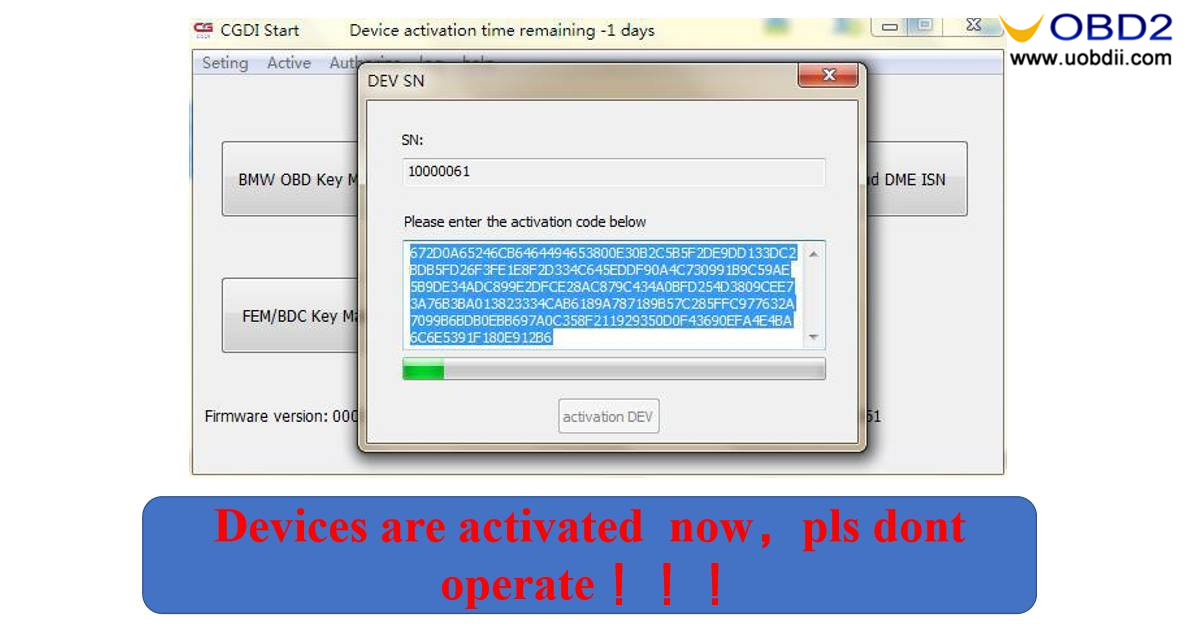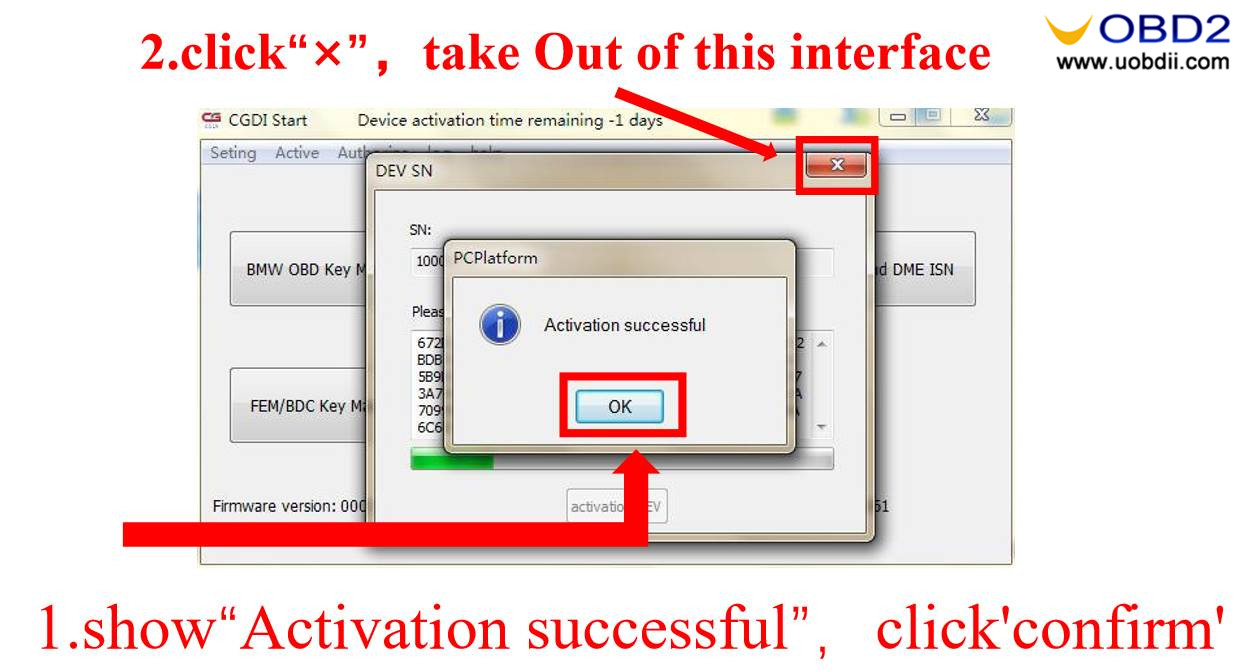 Restart CGDI Start, you can see it displays " Device activation time remaining 90 days", the activation succeed and CGDI Pro is working.