This is an professional comment from technicians, about the advantage and disadvantage of the Xhorse Condor XC-MINI key cutting from www.uobdii.com.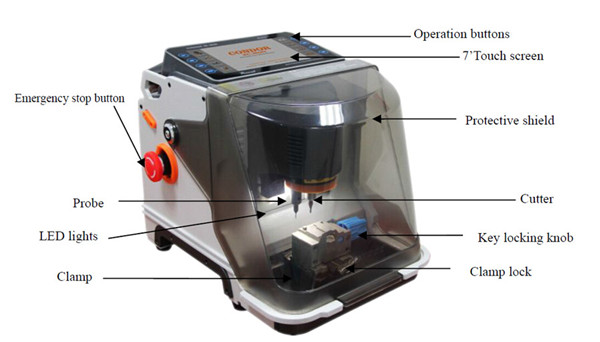 Advantages:
What can Xhorse Condor XC-MINI do?
Cut New GM, Coverlet, HU100, PSA Peugeot, Citroen VAT2 key, XC-MINI makes job easier
Do Toyota TOY43 all key lost, save you a lot of time
Cut Suzuki, Mazda (key tooth in ignition lock more than door lock) all key lost, simply by enter the key code
Do Hyundai, Kia, Peugeot, and Citroen all key lost, directly program keys
HU101 works fine, HU92 works fine.
HU66 OK, have to do two passes on each side to get the key to work, same with hu100.
Fix the problem that other key cutting machines cut domestic Honda key not accurately
Technician comments (convenient and optional)
Convenient
Lighter in weight. Net Weight: 18Kg Gross Weight: 22.9Kg
Feed 80-220V power supply. No country/region limitation.
With built-in database which allows directly search database within the machine, no need installing on PC separately.
Allow user to set cutting speed, faster than Korean key cutting machine (e.g Korean Miracle A7)
Upgrade the software on Internet, do not need to send the unit to factory or install TF card.
Save cutting data in case of future query
Support keyless entry, help locksmith find extra key tooth in door lock then ignition lock
Database is well illustrated with pictures which lower the key tooth selection risk
Better than V8/X6 key cutting machine.
Optional:
Multi-language available, optional to reset language within the machine
(Portuguese/Spanish/French/Germany/Russian/Czech/Arabic/Turkish/Dutch/Polish/Bulgarian/Norway/Slovakia/Italian/English/Chinese)
With 3 clamps (Clamp 1-3).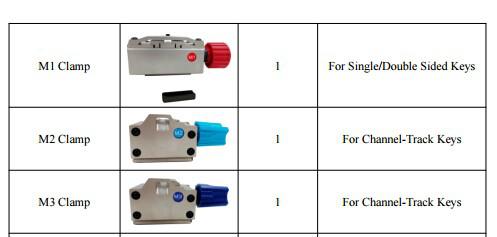 3.With double probe, do not need to remove the probe back and forth
4.Compatible with cheap and ordinary milling tools and cutting tools, which help you save much.
5.ways optional to cut keys (key database, key duplication & cutting by bit)
Disadvantages: (that is, what is the defect of Condor XC-MINI key cutting)
No built-in battery
No solution for Renault emergency blade yet
Condor XC-MINI cannot decode HU83
Track still breaks
Click to learn more about Original Xhorse iKeycutter CONDOR XC-MINI Automatic Key Cutting Machine